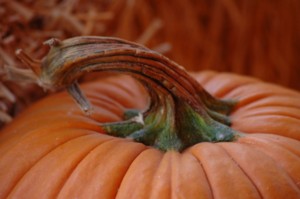 It's Fall, and you know what that means: cooler weather, colorful leaves, and….
….Horror! Here's some information about great horror writers, for your Autumn reading and storytelling pleasure.
Stephen King – The modern master of horror fiction. Mention scary stuff, and he's the first person anyone thinks about. Honestly, his recent work has been a little less frightening, but probably more creepy. Gwendy's Button Box (2017) was short and creepy. For more traditional horror, check out the classics Carrie (1974), 'Salem's Lot (1975), or The Shining (1977). Or watch one of the movies. They're old standbys for this time of year.
Edgar Allan Poe – The classic writer of American horror, Poe wrote short stories, poetry, and longer fiction works. Probably best known for the poem "The Raven," he's also credited with the creation of detective fiction and getting American science fiction and fantasy going. Take a look at the stories "The Fall of the House of Usher," "The Premature Burial" and "Morella."
H. P. Lovecraft – Another classic American horror writer, Lovecraft isn't quite as popular as he used to be. Some of his opinions have fallen out of favor. Still, he was a good writer. Pretty much unknown during his lifetime, he died in poverty. He's very popular in the areas of forbidden knowledge and strange gods. Take a look at "Dagon" (1917), "The Doom that Came to Sarnath" (1919), "The Horror at Red Hook" (1925), or The Shadow Over Innsmouth (1931).
Bram Stoker – Bram Stoker is mostly known for one thing: Dracula (1897). If you enjoy that (and a lot of people do), you might try some of his other works, such as The Lair of the White Worm (1911) or The Jewel of Seven Stars (the 1912 revision).
Clive Barker – Another contemporary American writer, best known in the field of horror for the Hellraiser series: The Hellbound Heart (1986) and The Scarlet Gospels (2015) and the Abarat series: Abarat (2002), Days of Magic, Nights of War (2004), and Absoute Midnight (2011).
Ray Bradbury – When most people hear Bradbury's name, they think of Fahrenheit 451 and science fiction. If that's as far as you go, you're missing something. Check out Something Wicked This Way Comes (1962), The Halloween Tree (1972) or his short story "The Illustrated Man."
Richard Matheson – Best known today as the author of I am Legend (1954), which has been filmed four time: The Last Man on Earth, The Omega Man, I am Omega, and most recently as I am Legend starring Will Smith. Give these a try: The Shrinking Man (1956), Hell House (1971), and The Comedy of Terrors (1964).
Mary Shelley – Best known as the creator of Frankenstein (1818) whose 200th anniversary we're celebrating this year. If you haven't read it, now's your chance! To explore something a little more Gothic, give Valperga (1823) a try.
Robert Bloch – Everybody knows the film Psycho (1960).Bloch wrote the book, and it's well worth a read. If you enjoy it, you might try Psycho II (1982) or American Gothic (1974). More slasher, but worth the effort.
Algernon Blackwood – Virtually unknown today, Blackwood was a British writer of weird stories, similar to H. P. Lovecraft. You might enjoy The Empty House and Other Ghost Stories (1906) or The Magic Mirror (1989).
Shirley Jackson – The Haunting of Hill House (1959). An American classic. Read it! My favorite Jackson work though is her short story "The Lottery" (1948). Sinister and frightening, either one of these is good to read on a dark moonless night.
Peter Straub – Ghost Story (1979) is my favorite, and probably one of his best. Also check out Shadowland (1980), Lost Boy, Lost Girl (2003), and its sequel In the Night Room (2004).
Dean Koontz – He writes a little of everything. For horror, and in honor of the 200th anniversary of Frankenstein, take a look at Koontz's Frankenstein series: Prodigal Son (2005), City of Night (2005), Dead and Alive (2009), Lost Souls (2010), and The Dead Town (2011).
I've linked to the titles we have in our library catalog, but don't forget about SRCS where you can request books from other Indiana libraries for free. Enjoy the Fall, read (or listen to) some great books, and have a great holiday season!
— Greg R.
Public Services Librarian