February is Black History Month and your library has you covered. Here are five new books from African American authors that you can find on our shelves or place a hold on today!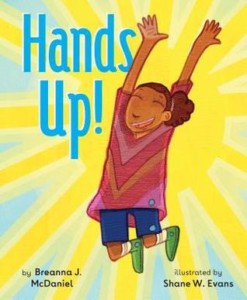 Hands Up! by Breanna McDaniel, illustrated by Shane Evans (2019). This picture book takes the charged phrase "hands up" and recasts it in many different everyday scenarios from getting a baby dressed to coming in for a high five to a protest march, lifting hands together in resistance and strength.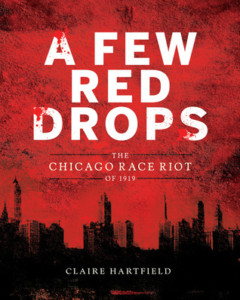 A Few Red Drops: The Chicago Race Riot of 1919 by Claire Hartfield (2018; 198 pages). Winner of this year's Coretta Scott King Award for writing, this book tells the true story of a violent race riot that erupted in Chicago after an African American boy was killed while swimming on a hot day. Also available on e-book via Overdrive and downloadable audiobook via Hoopla.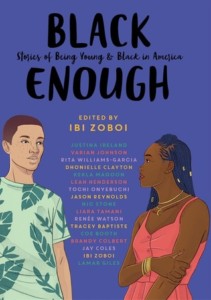 Black Enough: Stories of Being Young and Black in America edited by Ibi Zoboi (2019; 400 pages). With stories from such powerhouse authors as Jason Reynolds, Kekla Magoon, and Justina Ireland, this collection features some of the hottest African American authors writing for teens today. Also available on e-book via Overdrive.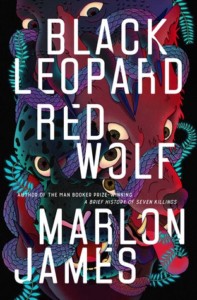 Black Leopard, Red Wolf by Marlon James (2019; 620 pages). Buzz about this one is calling it "African Game of Thrones", so fantasy fans will want to take note of this newest book by Man-Booker-Prize-winning author Marlon James. Also available on e-book via Overdrive.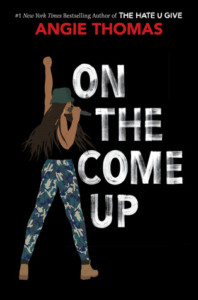 On the Come Up by Angie Thomas (2019; 447 pages). This latest book from the author of the best-selling The Hate U Give is an "homage to hip-hop". Also available on e-book via Overdrive.
There's a little something for everyone here; visit your library and grab one today!
— Abby Johnson, Collection Development Leader