Halloween is almost here, and the hour of horror is almost up. But, despite its association with baked goods and cozy sweaters, autumn is a spooky season, even after October is gone. Think about it: as the dark nights get longer, the world changes color and becomes something strange. As as we prepare to move into November, if you want to keep the spirit alive, here are some unsettling reads to keep you shivering with more than the encroaching chill.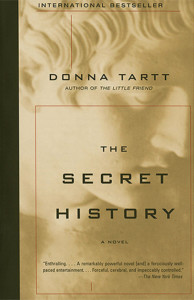 The Secret History by Donna Tartt  (2004, 559 pages)
This, to me, is the quintessential fall read. It's not exactly scary, but it's twisted and immersive and when you read it, it just feels like you're surrounded by leaves that are turning brown. It follows a group of college students in the early 1990s as they fall under the spell of their domineering, charismatic professor. Their tight-knit group grows together in dysfunctional ways, culminating in them committing a murder together (this happens in the prologue and in no way spoils the story). Tartt's writing is tense and insightful, and although the story unfolds slowly, it's tough to put down.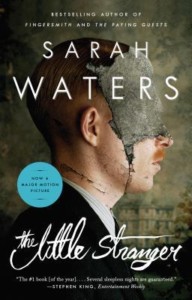 The Little Stranger by Sarah Waters (2009, 512 pages)
A new film adaptation is reviving interest in this creepy book, and I couldn't be happier. Shortly after WWI, a doctor is summoned to a once-great mansion in the British countryside. Changing times have left both the house and the family– an aging widow and her adult son and daughter– crumbling. As the doctor grows closer to the family, he begins to wonder whether they're haunted by something more sinister than a dying way of life.
Jonathan Strange and Mr. Norrell by Susanna Clarke (2004, 782 pages)
Autumn is a great time to pick up a thick book and settle in with a cup of hot tea for a long read. If you like classic Victorian literature, but have ever wished Dickens wrote about malevolent fairies more often, you'll love this historically-set tale of odd happenings. In this alternate universe, magic is real but has gone from England, until the enigmatic Mr. Norrell emerges from obscurity with a series of dramatic magical feats. He takes an apprentice, the dashing and fashionable Jonathan Strange, and together they use magic to assist in the Napoleonic Wars and dazzle society, until their relationship sours and they turn to rivalry. A fabled Raven King, magical bargains, and a maiden raised from the dead all factor in. This was adapted as a 7-episode miniseries in 2015, which was so good it made me want to read the book again.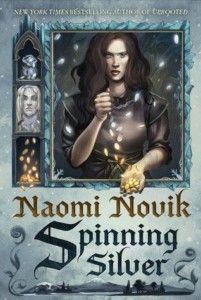 Spinning Silver by Naomi Novik (2018, 466 pages)
Speaking of malevolent fairies, Naomi Novik's latest has been often touted as a remix of the Rumpelstiltskin fairy tale. But, having read it, this feels unfair– it brings something wholly new to the familiar elements, a magic all its own. It follows the story of a difficult winter in a fairytale version of Russia through the eyes of a variety of characters. There's Miryem, the daughter of a Jewish moneylender, who inadvertently catches the eye of the king of the Staryk (a grim breed of fairy creature with an affinity for ice); there's Wanda, a peasant girl whose mother's spirit watches over her from a tree; there's Irina, the unlovely and unhappy daughter of a local baron who plots to have her married off to the tsar, who in turn has a sinister secret of his own. The cunning of its heroines and their extraordinary circumstances work together to spin an enrapturing tale surrounded by mystery.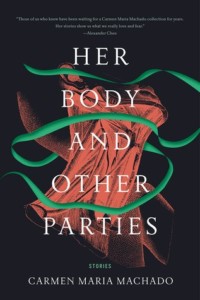 Her Body and Other Parties by Carmen Maria Machado (2017, 245 pages)
If the novels I've written about are too great an investment, pick up this collection of short stories. Machado was also inspired by fairy tale fiction, but in a very different way. Machado's work edges more into horror and is easily the most frightening thing on this list. The first story, one of my favorites, takes the childhood fable of the girl who always wears a ribbon around her neck and updates it for adulthood. A later piece revisits the characters and themes of Law and Order: Special Victims Unit as a dark fairy tale. Strange and luminous, the stories in this collection center women's experiences and reveal Machado as a young writer to watch.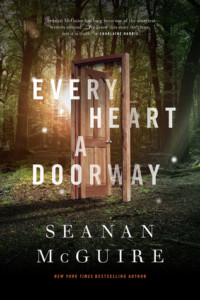 Every Heart a Doorway by Seanan McGuire (2016, 173 pages)
The first in a series of related novellas– the fourth comes out next year– Every Heart a Doorway is a brilliant example of economy of storytelling. A murder mystery set at a boarding school for children who have returned from magical lands, this quick read won multiple fantasy prizes, and earned them all, in my opinion. It somehow expertly balances being a fun exploration of an unusual world and a deep rumination on character– in less than 200 pages! If you've never read McGuire before, this is a good introduction to her unique style of writing and storytelling. It's not one to miss, and it sings.
-Melinda, Public Services Librarian