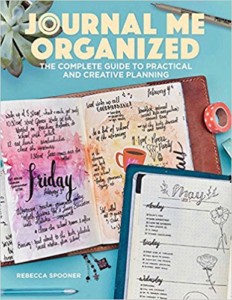 I journal.  I have since I was old enough to write.  I have a tendency toward traditional journaling, but I'm always wanting to try new things with my journaling.  I tried bullet journaling a couple of years ago but, while it has its uses, it didn't quite work for me.  Recently, I came across Rebecca Spooner's Journal Me Organized (2018, 144 pages).
Journal Me Organized is geared more toward planning and  bullet journaling, and is full of colorful layout designs, or spreads.  It also has suggestions for trackers, which are spreads that focus on keeping track of a particular thing, such as the weather, your mood, or your eating habits.  The text of the book is clearly divided into sections, to allow for quick browsing, for those who just want to pick up some tips.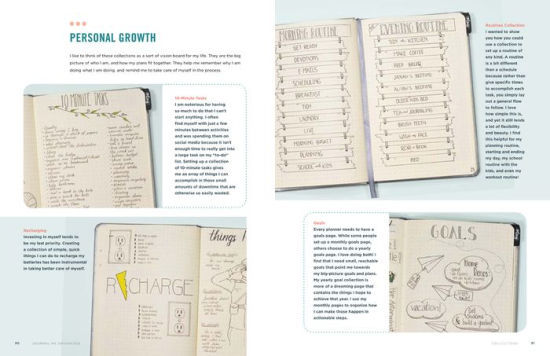 As a traditional journaler, I did pick up some inspirations for how to add some color and creativity into my journaling with Spooner's drawing and lettering guides.  I am also incorporating a mood tracker, so that I can identify patterns.  Additionally, I really appreciate Spooner's instructions for adding pockets to your journals!
And, try these other fantastic journaling resources…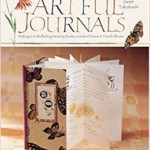 Artful Journals: Making and Embellishing Memory Books, Garden Diaries, & Travel Albums
By Janet Takahasi
2007, 128 pages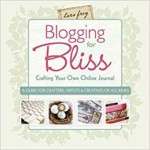 Blogging for Bliss: Crafting Your Own Online Journal, A Guide for Crafters, Artists & Creatives of All Kinds
By Tara Frey
2009, 155 pages
Crafting Beautiful Journals & Albums: How to Personalize, Embellish, and Make Diaries and Scrapbooks
By Anna Morgan
2001, 127 pages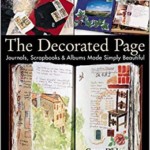 The Decorated Page: Journals, Scrapbooks & Albums Made Simply Beautiful
By Gwen Diehn
2002, 127 pages
Journal It!: Perspectives in Creative Journaling
By Jenny Doh
2012, 160 pages
The Journal Junkies Workshop: Visual Ammunition for the Art Addict
By Eric M. Scott
2010, 160 pages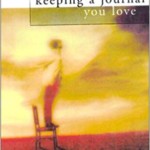 Keeping a Journal You Love
By Sheila Bender
2001, 214 pages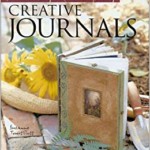 Making and Keeping Creative Journals
By Suzanne J. E. Tourtillott
2001, 128 pages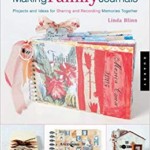 Making Family Journals: Projects and Ideas for Sharing and Recording Memories Together
By Linda Blinn
2006, 128 pages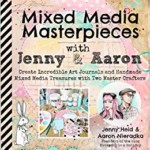 Mixed Media Masterpieces with Jenny & Aaron: Create Incredible Art Journals and Handmade Mixed Media Treasures with Two Master Crafters
By Jenny Heid
2013, 176 pages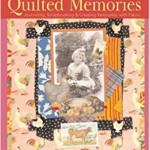 Quilted Memories: Journaling, Scrapbooking & Creating Keepsakes with Fabric
By Lesley Riley
2005, 128 pages