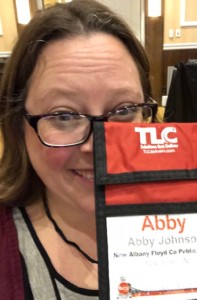 I'm writing you from St. Louis where I'm attending the TLCU Conference. TLC (The Library Corporation) is our ILS vendor – they make our library catalog that you use to search for books, place holds, etc. Every year, they hold a conference where librarians gather to learn about new updates, share ideas, and get training.
Three of us from the Floyd County Library attended, including our fearless director who gave a presentation about our new Galena Digital Branch.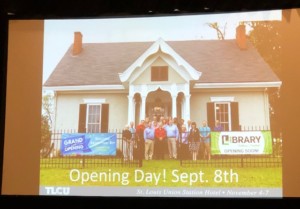 I have been learning so much about what's new with our library system, how we can optimize our workflows, and what cool products are out there to help us WOW all of our library patrons.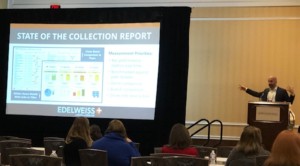 It's also a great chance to connect with other libraries to see the cool things they are doing. And since we all use the same library system, we can share practical tips to help us accomplish our goals. We at the Floyd County Library want to provide awesome opportunities for members of our community to learn, and that means that your librarians are always learning new things, too!
— Abby Johnson, Collection Development Leader