Lots of kids love scary books and we have some great scary books at the library. If you have middle grade kids in your life who are looking for a spooky read, here are some great ones to check out.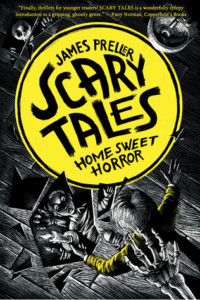 Home Sweet Horror (Scary Tales series) by James Preller (2013; 97 pages). The books in the Scary Tales series are short and easy to read, but they definitely pack a punch with some truly scary tales. In Home Sweet Horror, Liam and his family have just moved into a new house and Liam seems to be the only one noticing weird stuff going on in the house. He hears strange noises, feels a bony hand grip his arm… someone or something wants them out of this house… will Liam and his family escape with their lives?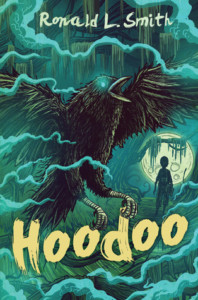 Hoodoo by Ronald Smith (2015; 208 pages). Twelve-year-old Hoodoo Hatcher was born into a magic family, but he hasn't yet figured out how to harness his powers. When a spirit arrives in their woods, Hoodoo has a vision telling him that it's up to him to defeat this demon, but how can he when he doesn't have his magic?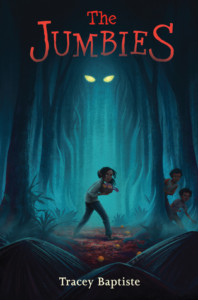 The Jumbies by Tracey Baptiste (2015; 234 pages). Eleven-year-old Corinne doesn't believe in jumbies – what folks call supernatural creatures on her island home. But when she goes into the mahogany forest to get back the necklace the village boys stole from her… something follows her out.
The Night Gardener by Jonathan Auxier (2014; 350 pages). When two abandoned siblings find work at an English manor house,  they quickly realize that all is not right in the house. People there have awful nightmares every night and each morning Molly finds muddy footprints that don't match the feet of anyone living in the house. Can they save themselves and the family from the night gardener?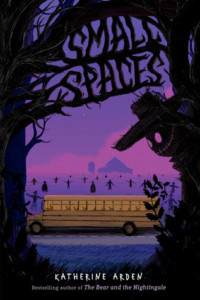 Small Spaces by Katherine Arden (2018; 218 pages). When Ollie's class school bus breaks down on the way back from a field trip, the creepy scarecrows in the fields start to look all too real. Their teacher goes for help and the bus driver has some strange advice for the kids: "Best get moving. At nightfall they'll come for the rest of you." And then Ollie's broken wristwatch displays a terrifying message: RUN.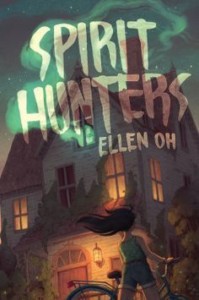 Spirit Hunters by Ellen Oh (2017; 276 pages). When Harper and her family move to a new home, rumors are that their new house is haunted. But Harper doesn't believe them… until her little brother starts acting very strange. Could he be possessed by a spirit? And how can Harper save him?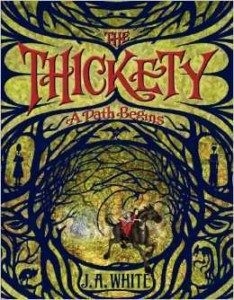 The Thickety by J.A. White (2014; 488 pages). When Kara was a little girl, her mother was convicted of witchcraft and hanged. Now, Kara and her family are outcasts. One day, a strange bird appears to Kara and leads her into the Thickety – the enchanted forest that no one is supposed to enter – and Kara finds her mother's spell book. She knows that she should leave it behind or destroy it – it's illegal to have magic books – but it's the one thing she has of her mother's. So Kara takes it out of the Thickety. And that's just the beginning of the story.
Visit the Floyd County Library to check out any of these scary books, great for October reading or anytime. And tell me YOUR favorite scary books? What did I miss that I should have put on this list?
— Abby Johnson, Collection Development Lead