Several of us from your library have been attending the American Library Association's Midwinter Meeting in Seattle this weekend. One of the highlights of the conference for me is the announcement of the Youth Media Awards winners. I'm so pleased to share with you this year's winners:
2019 Newbery Medal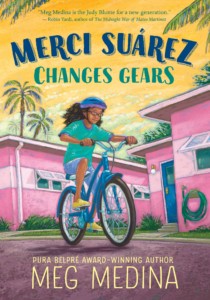 Merci Suarez Changes Gears by Meg Medina (2018, 355 pages). Also available on Overdrive e-book.
Merci Suarez knew that sixth grade would be different, but she had no idea just how different. For starters, Merci has never been like the other kids at her private school in Florida, because she and her older brother, Roli, are scholarship students. They don't have a big house or a fancy boat, and they have to do extra community service to make up for their free tuition. So when bossy Edna Santos sets her sights on the new boy who happens to be Merci's school-assigned Sunshine Buddy, Merci becomes the target of Edna's jealousy. Things aren't going well at home, either: Merci's grandfather and most trusted ally, Lolo, has been acting strangely lately — forgetting important things, falling from his bike, and getting angry over nothing. No one in her family will tell Merci what's going on, so she's left to her own worries, while also feeling all on her own at school. In a coming-of-age tale full of humor and wisdom, award-winning author Meg Medina gets to the heart of the confusion and constant change that defines middle school — and the steadfast connection that defines family.
2019 Caldecott Medal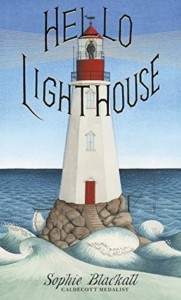 Hello Lighthouse by Sophie Blackall (2018). Watch the days and seasons pass as the wind blows, the fog rolls in, and icebergs drift by. Outside, there is water all around. Inside, the daily life of a lighthouse keeper and his family unfolds as the keeper boils water for tea, lights the lamp's wick, and writes every detail in his logbook. Step back in time and through the door of this iconic lighthouse into a cozy dollhouse-like interior with the extraordinary award-winning artist Sophie Blackall.
2019 Printz Medal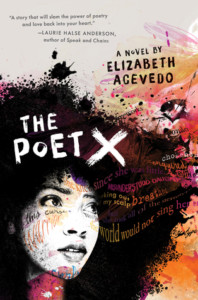 The Poet X by Elizabeth Acevedo (2018, 361 pages). Also available on Overdrive e-book, CD audiobook, and Hoopla downloadable audiobook.
Xiomara has always kept her words to herself. When it comes to standing her ground in her Harlem neighbourhood, she lets her fists and her fierceness do the talking. But X has secrets – her feelings for a boy in her bio class, and the notebook full of poems that she keeps under her bed. And a slam poetry club that will pull those secrets into the spotlight. Because in spite of a world that might not want to hear her, Xiomara refuses to stay silent.
There are tons more awards included in the Youth Media Awards – lots of options for GREAT books for the young readers in your life. Check out the full list of award winners and honorees here on ALA's website.
— Abby Johnson, Collection Development Leader